AL Home
Interactive dashboard of your complete workspace.
Project wizard
Quickly create workspaces with multiple apps.
Visual Editors
Speed up development or code navigation by going visual.
Translation Overview
Check Translations of your complete workspace.
Table Fields
List all Table fields, fieldgroups and keys with one-click navigation.
Transferfields
Configurable transferfields validation.
Never miss a field again.
A complete solution for developers & consultants
With AL Studio you can speed up development and bring consultants back on track in the new world.
Perfect integration with Visual Studio Code

Built with ease-of-use at its core

Quality design and thoughfully crafted features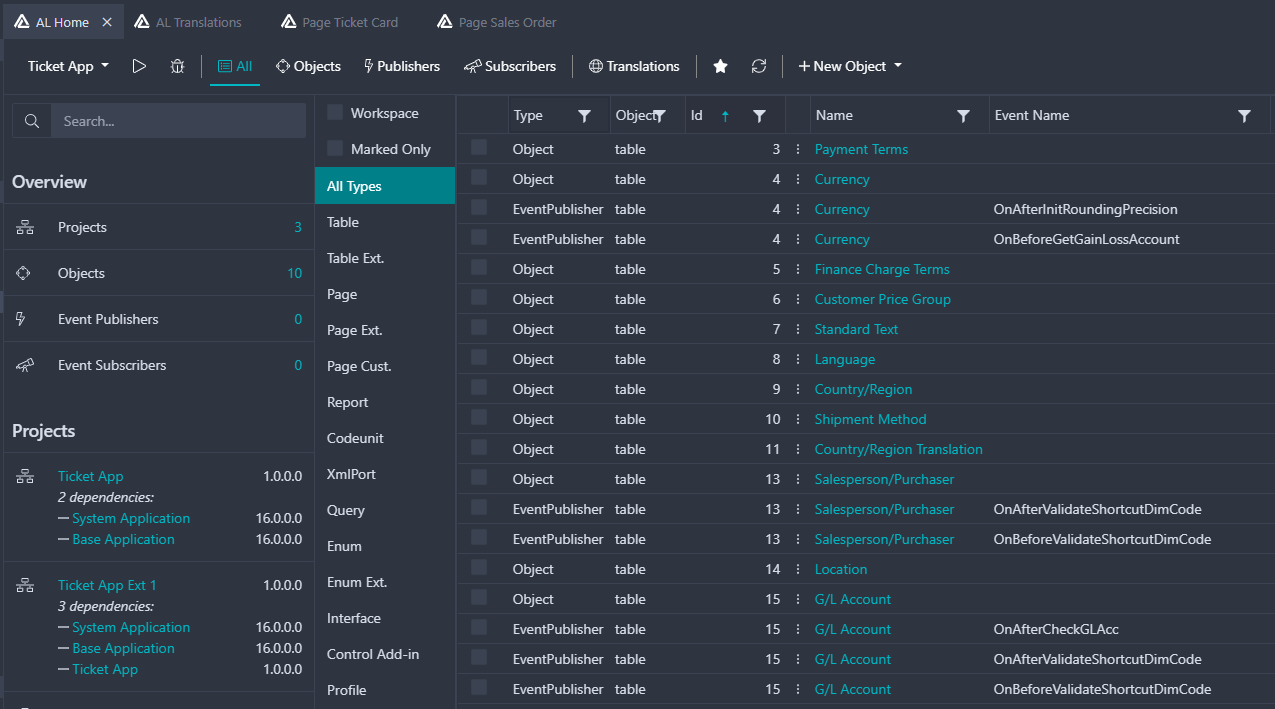 Built for Visual Studio Code
We use the latest technologies and tools in order to create a solution that not only works great, but it is easy to work with too.
The right place, the right time
Our solution was born to be part of Visual Studio Code that became the defacto place for Business Central app development.
Built by Business Central developers
AL Studio is built by developers who understand the pain points consultants and developers facing in the new world of Business Central.
We also provide DevOps integration to automate API documentation generation or transferfield validation of your apps.
Complete features at your hand
AL Studio is a set of visual tools for editing, navigating or documenting AL Objects without complex running environments. It is built with a holistic approach that aims to provide users with better understanding of their whole workspace.
Flexible Licensing
You can choose from flexible per-user and affordable per-company subscription options with support included.
Technical support
Use our helpdesk to send your issues or suggestions. We are here to help anytime: https://help.al.studio/